AS SEEN IN OVER 100 NEWS PUBLICATIONS


What Is It?
A powerful formulation made with scientifically-proven ingredients, hand-picked by veterinarians.

Glucosamine - promotes joint mobility and flexibility

MSM - helps reduce pain and inflammation

Chondroitin Sulfate - helps reduce inflammation & cartilage destruction

Turmeric (Organic) - Helps restore connective tissue health

Collagen - Helps reduce inflammation and promotes healthy joint cartilage

Krill Oil - Helps reduce stiffness, functional impairment and reduce pain

*Ingredient amounts per chew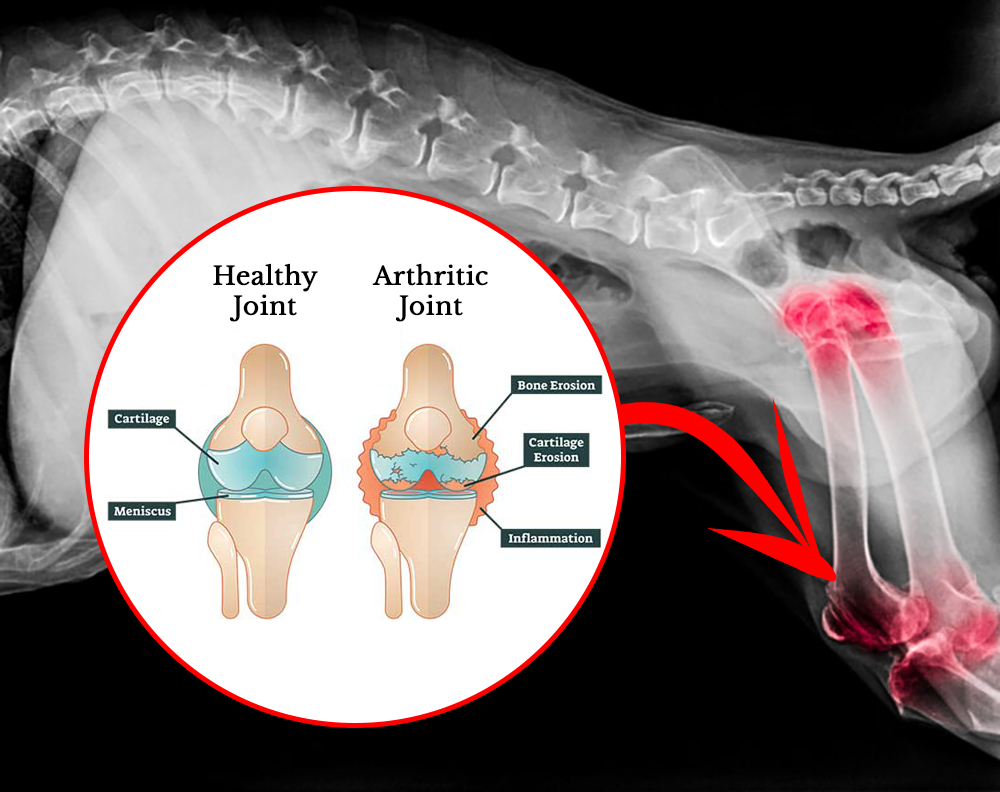 Why Is Hip & Joint So Effective?
Hound & Co's Hip & Joint chews are scientifically designed by Dr. Klos and an amazing team of veterinarians and pet nutritionists to help your dog's pain and inflammation at the source! While most other pet brands produce generic chews for all sizes of dogs, we understand each breed and size of dog is different which is why we sell Hip & Joint based on your dog's individual weight. By calming inflammation and forming a protective barrier for your dog's joints, Hip & Joint's powerful ingredients work together to give your pup the vitality they deserve!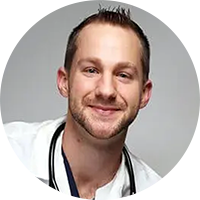 Results in as little as
3 Weeks!
Week 1
Your dog starts their journey to better mobility
WATCH FOR: Changes in behavior or appetite
Week 2
Lubricated, better feeling joints
More spring in your dog's step
WATCH FOR: Increased energy
Week 3-4
Improved inflammatory response
Increased flexibility and mobility starting to show
Less stiffness and soreness
WATCH FOR: Improved mood, less lethargy
Week 5+
Healthier hip, joint and connective tissues
Noticeably better mobility and flexibility
WATCH FOR: An overall happier, more youthful dog

Veterinarian Formulated & Approved

Made in a FDA Registered Facility

Third Party Lab Tested For Quality

Made in USA With Sustainable Ingredients
Glucosamine
Helps maintain the health, lubrication, and resiliency of joints and connective tissue to promote mobility by maintaining cartilage structure and slowing the deterioration of cartilage in the joints.
MSM
Reduces pain and inflammation and can help joint degeneration which is a common cause of pain in the knees, back, paws, and hips. MSM also inhibits the breakdown of cartilage, the flexible tissue protecting joints.
Chondroitin Sulfate
A compound that supports normal healthy cartilage, connective tissue, and joint function.
Turmeric
Supports a normal inflammatory response, healthy bone and joint function, plus helps connective tissue health.
Collagen
Collagen is rich in amino acids, which play a vital role in building of joint cartilage as well as having anti-inflammatory effects.
Krill Oil
This fatty acid inhibits a number of aspects which help significantly reduce a marker of inflammation. Krill oil also can help reduce stiffness, functional impairment, and reduce pain.
Inactive Ingredients
Bacon Flavor (vegetarian), Citric Acid (as preservative), Flaxseed Meal, Glycerin (vegetable), Palm Fruit Oil (organic, RSPO), Sunflower Lecithin, Sweet Potato Flour
Product Details
Description:
Our all-natural Hip & Joint supplement is designed to promote joint health and support strength, flexibility and peak performance in dogs of all sizes. The chewable bacon flavored treats are packed with glucosamine, MSM, and chondroitin to help alleviate stiffness and joint wear caused by age, injury, or wear and tear from everyday activity. They can also help alleviate pain from old age or injury and keep joints moving with less restriction.
Flavor:
Bacon

Recommended Use:
Up to 30 lbs: 1 Soft Chew/day
31-60 lbs: 2 Soft Chews/day
61-90 lbs: 3 Soft Chews/day
Over 90 lbs: 4 Soft Chews/day

What Our Customers Think...
Total 5 star reviews: 6
Total 4 star reviews: 0
Total 3 star reviews: 0
Total 2 star reviews: 0
Total 1 star reviews: 0
100%
would recommend these products
Customer-uploaded media carousel. Press left and right arrows to navigate. Press space or enter to open more details.
Slide 1 selected
Happy mature Italian Greyhound

Serena is 16, a mature Italian Greyhound. She has been having discomfort, difficulty moving around. We just started the 1st of 3 month-supply . As an older dog, Serena also has difficulty with hard solid food, therefore the chewable supplement is very welcomed by her. It's still too early to see the complete benefits of the supplement. Will report back more in a month or 2.

Nathalie W.

Verified Buyer

Reviewing

Hip & Joint - 3 Month Supply

What a bone-anza!

Dakota's hip dysplasia is no match for these bacon-flavored hip and joint supplements. The aroma of bacon is so drool-worthy that I can't blame my dog for thinking they're treats. But it's not just about the mouth-watering flavor – it's about helping her stay strong and flexible. These supplements have been a game-changer, paws-down. Dakota is leaping and bounding like she hasn't in years, all thanks to this joint super boost!

Eric S.

Verified Reviewer

Old Hound Loves It!

Maximous of the Julii loves these hip and joint treats. There's an obvious change in his gait and it will part of his senior dog regime from now on!

Lifesaver For My Old Dog!

As Nacho, my beloved 8-year-old retriever, has aged, I've noticed a significant decline in his mobility and energy levels. He used to love going for long walks and playing fetch, but now he seems to tire easily and has trouble getting up from sitting or lying down. I was worried about his quality of life and decided to try Hound & Co's Hip & Joint supplement chews.

I'm so glad I did! Within a few weeks of starting Nacho on these chews, I noticed a remarkable difference. Now 4 months in, he's got his spring back! He's more eager to go for walks, he plays fetch with gusto, and he even climbs the stairs with ease again. I'm so happy to see him back to his old self.

The chews themselves are also great. They're a good size and easy for Nacho to chew, and he loves the taste. I appreciate that they're made with all-natural ingredients and are free of artificial flavors/preservatives/fillers.

I highly recommend the Hip & Joint supplement chews for any dog with joint pain or mobility issues. They've given Nacho a new lease on life, and I'm so grateful for that. Thank you Hound & Co!

10 out of 10

My dog Benny, a 7-year-old Labrador, has been taking the Hound & Co Hip & Joint supplement for about a month now, and I couldn't be happier with the results.

Before starting the supplement, Benny was dealing with arthritis, which had been affecting his mobility and overall happiness. He often seemed reluctant to move around and play like he used to.

Since introducing the Hip & Joint supplement into his daily routine, I've seen remarkable improvements. Benny is not only more active, but he's also displaying increased mobility. It's heartwarming to see him more willing to engage in his favorite activities. He genuinely seems happier and more comfortable.

One of the key reasons Benny has taken to this supplement so well is because he loves the taste. Administering it according to the guidelines on the bottle has been a breeze, and there's no struggle to get him to take it.

I also appreciate the quick shipping and great communication from Hound & Co. Their customer service has been exceptional in answering my questions and providing support throughout the process.

Overall, I am very satisfied with the Hound & Co Hip & Joint supplement. It has made a significant difference in Benny's life, and I highly recommend it to any dog owner looking to improve their pet's joint health and overall quality of life. Thank you, Hound & Co, for helping my furry friend regain his vitality and happiness!
Reviews Loaded
Reviews Added
FAQ about Hip & Joint
What age can my dog start using Hip & Joint?

We recommend starting Hip & Joint on dogs older than a year. But as with any supplement, always consult your veterinarian prior to use.
What flavor are the Hip & Joint chews?

Our Hip & Joint chews are bacon flavored! With all of our products, the flavoring comes from all-natural, vegetarian flavoring so there is no concern with meat allergies or sensitivities!
Can Hip & Joint be given to cats?

No, our Hip & Joint chews are designed for use in dogs only.
How many chews should I give my dog?

Up to 30 lbs: 1 chew per day
31-60 lbs: 2 chews per day
61-90 lbs: 3 chews per day
Over 90 lbs: 4 chews per day
When should I see an improvement?

We recommend giving them to your dog for 2-3 weeks to begin seeing noticeable improvements.